Laying the foundations for future success
We have delivered another good set of financial results, with improved quality, demonstrating our discipline and the value of our business model.
2019 highlights
Our performance reflects our focus on satisfying customers with the aim of delivering sustainable profitable growth.
Profit before tax
£509.7m
2018: (£580.5m)2
Return on tangible equity1
20.8%
2018: (21.6%)2
Combined operating ratio1,3
92.2%
2018: (91.6%)2
Solvency capital ratio1,4
165%
2018: (170%)
Operating profit1
£546.9m
2018: (£606.4m)2
Capital returns5
£447.0m
2018: (£401.3m)
Long-term sustainability
Underpinning our vision, purpose and strategy are deeply embedded and fundamental principles which are central to how we make decisions and enable us to build our business for the long term.
Vision
We want to create a world where insurance is personal, inclusive, and a force for good
Purpose
We help people carry on with their lives, giving them peace of mind now and in the future
Strategic objectives
Best at direct
Win on price comparison websites
Extend our reach
Technical edge
Nimble and cost efficient
Great people
Sustainability pillars
Customers
People
Society
Planet
Governance
Values
Do the right thing
Aim higher
Take ownership
Say it like it is
Work together
Bring all of yourself to work
Strategic
objectives
| | |
| --- | --- |
| Best at direct | To be the UK's leading direct insurer because we anticipate our customers' needs and develop services and products they want to buy. |
| Win on price comparison websites | To deliver a step change in our pricing and trading capability so that our leading PCW brands win customers from our competitors. |
| Extend our reach | To utilise the potential of our investments and capabilities to win more customers through acquisitions and brand partnerships. |
| Technical edge | To use our data, scale, skill and insight across claims, pricing and underwriting to deliver value to customers. |
| Nimble and cost efficient | To transform into an agile, cost effective business to drive efficiency and simplicity for us and our customers. |
| Great people | A home for empowered people who celebrate difference, and challenge the status quo to deliver for our customers. |
Sustainability
pillars
| | |
| --- | --- |
| Customers | Earn our customers' trust by demonstrating how we are acting in their best interests. |
| People | Encourage a culture that celebrates difference and empowers people so that they can thrive. |
| Society | Use our expertise to improve outcomes for society and the communities we serve. |
| Planet | Protect our business from the impact of climate change and give back more to the planet than we take out. |
| Governance | Look to the long term for our stakeholders, build a reputation for high standards of business conduct and a sustainable business. |
Values
| | |
| --- | --- |
| Do the right thing | Build sustainable outcomes not processes. Think commercially and choose the right path for our customers, our people and wider stakeholders. |
| Aim higher | Be ambitious to achieve even better results. Have confidence, innovate and try new things. Embrace change to deliver for each other, our customers and our shareholders. |
| Take ownership | Own our success by getting things done. Take the initiative and be accountable. Be curious and own your development and performance. |
| Say it like it is | Challenge drives progress. Your input matters so have the courage to say what you think and the patience to listen to others. Keep it simple and customer focussed. |
| Work together | Nobody has all the answers. Collaborate and draw upon the diverse skills across our business. Trust each other and focus on customer outcomes to beat our competitors. |
| Bring all of yourself to work | Diversity delivers better outcomes. Be the real you and celebrate difference. Respect others, have fun and make this a great place to be. |
Transforming our business
We are transforming every part of our business to ensure that our products are easy to use and available everywhere. The 2019 transformation in action highlights demonstrate how we deliver great value and an excellent customer experience.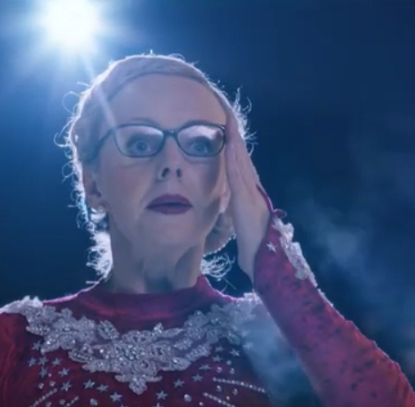 Best
at direct
Enhancing the Direct Line proposition
Best
at direct
Enhancing the Direct Line proposition
Since relaunching in 2014, Direct Line has relentlessly pursued its goal of being Britain's greatest fixer. This year, it improved its onward travel process for motor insurance and cut the dispatch time for some home insurance replacements to within two hours of making a claim.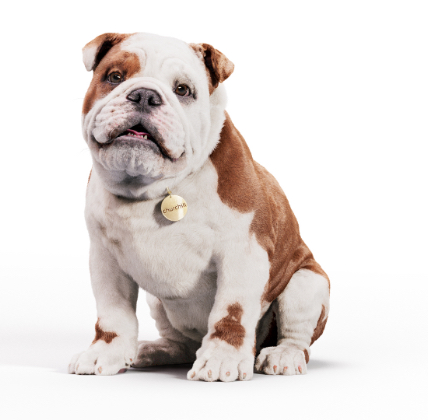 Win on price comparison websites
Churchill has
had a makeover!
Win on price comparison websites
Churchill has
had a makeover!
Our customers have always loved Churchie, the leading1 PCW brand, but we know that our customers' expectations are changing. The original 'nodding dog' has been replaced by a CGI Churchie. The new ad aims to make life feel that little bit more effortless – as we believe it should do for all our customers allowing them to just... chill.
1. Kantar Brand Power Share – H2 2019. Churchill ranked third in this index with the top two brands not sold via the PCW channel.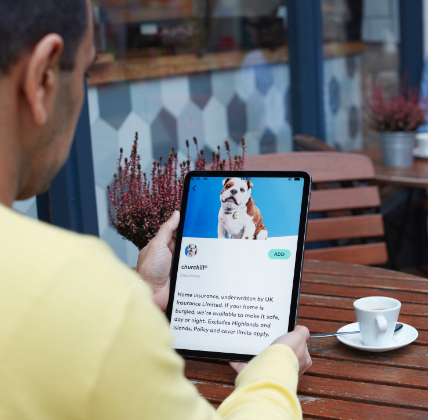 Extend our reach
Starling Bank
partnership launched
Extend our reach
Starling Bank
partnership launched
With more and more people managing their lives digitally, this year we partnered with Starling Bank, using their in-app Marketplace to offer banking customers Churchill home insurance. Using API (Application Programming Interface) technology customers are directed straight to the Churchill brand quote and buy system and can choose to have some of their details pre-populated.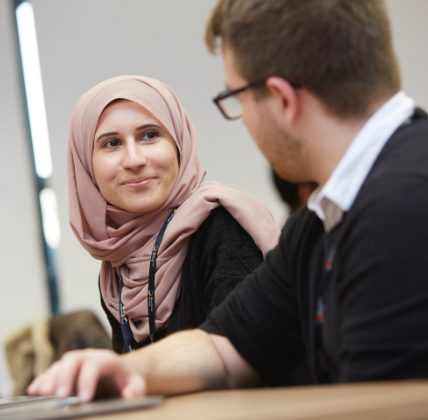 Great
people
Building Darwin
Great
people
Building Darwin
We wanted to use our experience and expertise to shake things up by bringing in a team of data scientists and engineers to build Darwin from scratch as a 'start-up' within the business. The fusion created by having great people within the business and bringing in great people with different skills helped us to develop Darwin's machine learning algorithms on cloud-based technology. As a result, not only does Darwin have the capability to price individual risk much more efficiently, it also offers a full digital customer experience.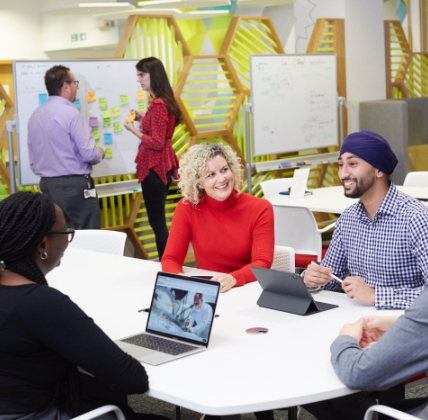 Technical edge
New travel system
Technical edge
New travel system
Customers value convenience which is why we've built a technology platform that gives our customers a seamless digital experience on their travel insurance policy. Our customers can buy online, upgrade and renew from their smartphone, tablet or PC. There are two major benefits – we now offer an intuitive, full online medical screening, while using up to date medical risk scoring technology. We also offer customers the ability to submit their claims online allowing them to track and manage the progress of their claim, no matter what time of day.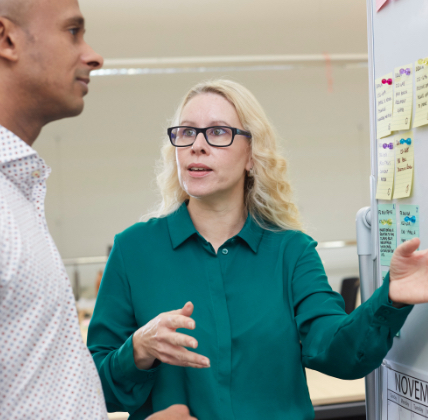 Nimble and cost efficient
Digitising our processes
Nimble and cost efficient
Digitising our processes
Technology is overhauling the way we deliver greater efficiency. This year we've digitalised claims processes to create a more nimble journey for our customers and drive cost savings for us. Our robotics function processes 50,000 transactions a week, with capacity to expand and automate more processes.
Understanding what matters most to our stakeholders
The scale of our influence means it touches on a vast range of interests – everything from the service we offer customers, the support we provide our people, how we treat suppliers, how we deliver shareholder returns and our wider impact on society and the environment.
Download our approach to ESG and disclosure
Notes
1. See glossary for definitions and Appendix A – Alternative performance measures for reconciliation to financial statement line items.
2. Results for the year ended 31 December 2018 are based on total Group operations including restructuring costs and the Run-off segment. Comparative data has been re-presented accordingly to include restructuring costs and Run-off profits within the Motor segment. The adjusted profit after tax reported in 2017 was £462.9 million and the return on tangible equity was 21.7%.
3. A reduction in the ratio represents an improvement as a proportion of net earned premium, while an increase in the ratio represents a deterioration. See glossary for definitions.
4. Estimates based on the Group's solvency II partial internal model. The 2017 comparative has been updated to reflect the amounts in the Group Solvency and Financial Condition Report for the year ended 31 December 2017.
5. See the Annual Report and Accounts for the dividend policy