Group highlights
Our performance reflects our focus on satisfying customers with the aim of delivering sustainable profitable growth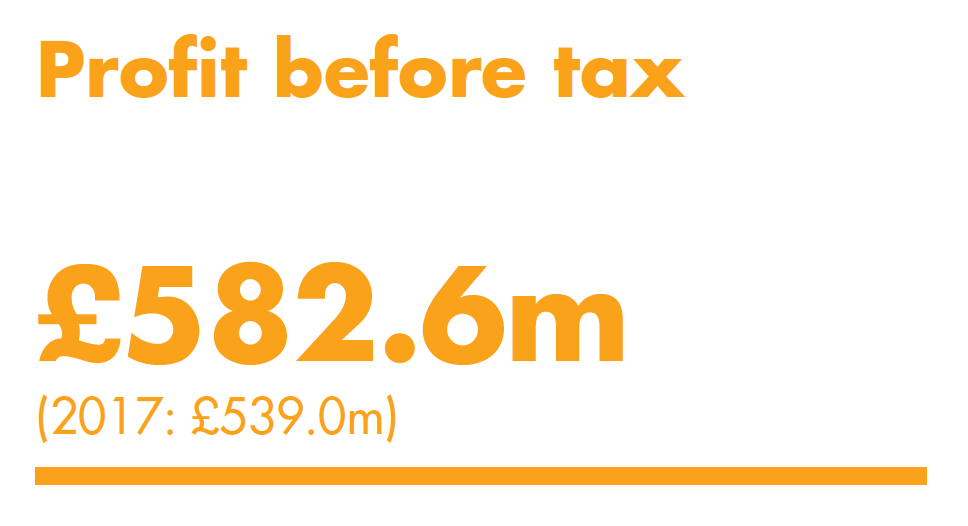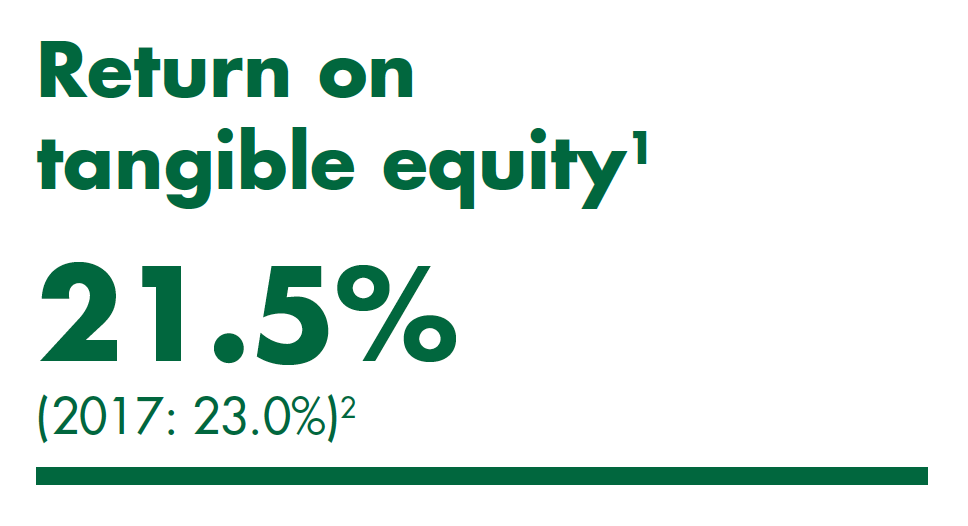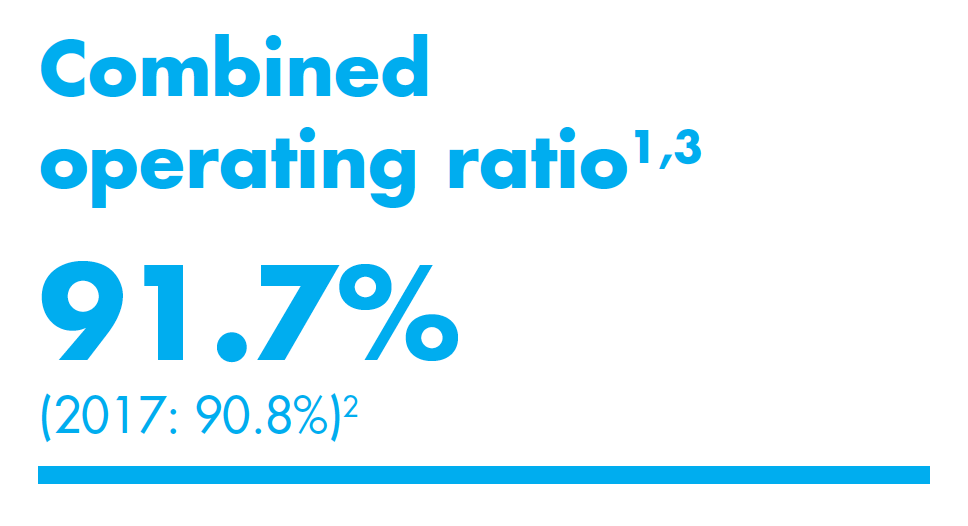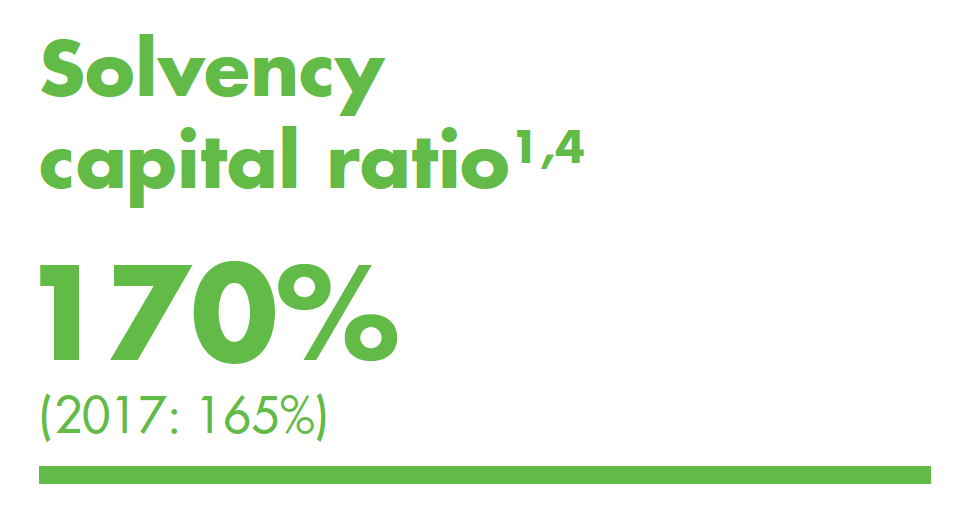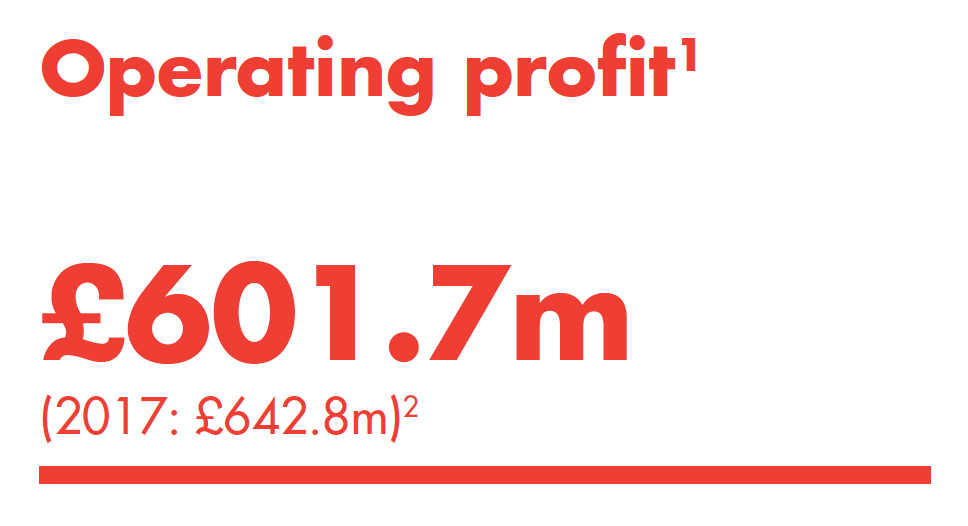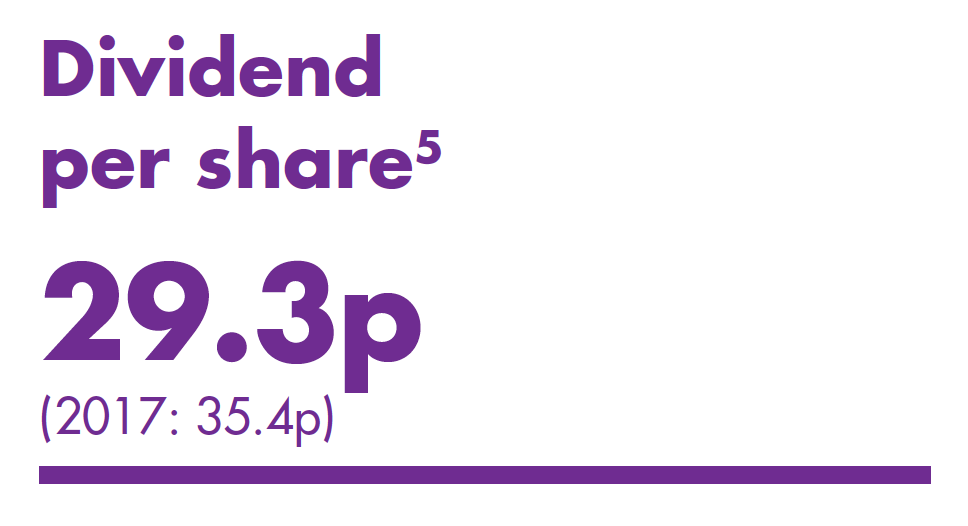 ---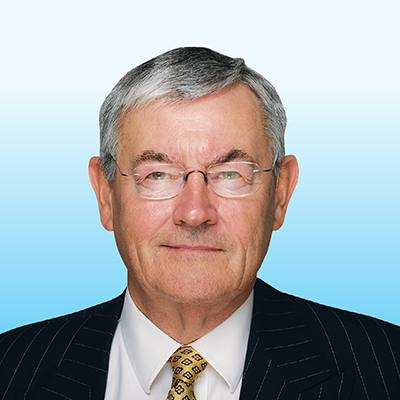 Delivering sustainable returns
In 2018, the Group delivered profit before tax of £582.6 million (2017: £539.0 million). The Group's diversified product and channel portfolio, disciplined underwriting and our engaged employees have helped us to achieve this commendable result.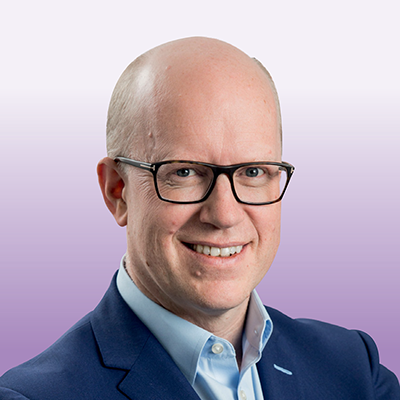 Focusing on our customer-centric mission
I am pleased to announce a strong set of results driven by our resilient business model which performed well in a highly competitive market.
---

Our strategy
Our strategy looks to position us as a multi-brand, multi-product and multi-channel business to enable us to meet our customers' needs now and in the future, regardless of how and where they buy our products. Supporting this strategy is a substantial and ongoing change and investment agenda.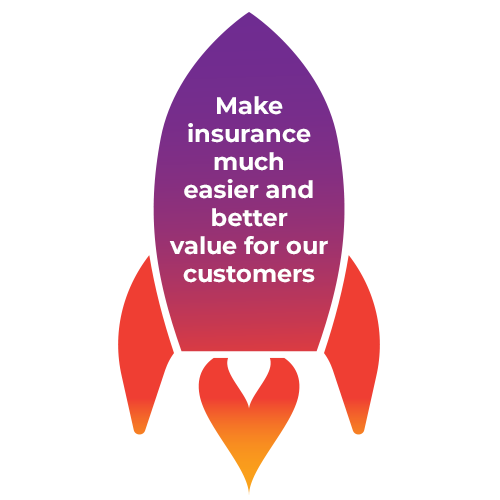 Our strategic pillars
We have compelling brands and multiple customer propositions and deliver a strong customer experience which we constantly evolve to meet the needs of our customers.
Our scale and data allow us the efficiency and flexibility to deliver better customer and claims service and better risk insights.
By embracing the future, we aim to shape it and launch new products and services which anticipate consumer trends so that we continue our tradition of disruptive change.
Our key enablers
We aim to harness the power of technology and the scale of our data to make things easier for our customers and our people.
We invest in our people to help them realise their potential because it leads to better customer experience and more sustainable business performance.
We maintain an appropriate level of capital and solvency to manage our customers' pool of risks while understanding, monitoring and managing our own existing and emerging risks within carefully defined parameters.
Our multi-channel approach
The growth in Direct Line and Green Flag demonstrates that if you give customers a reason to come direct then they will, as we strive to deliver excellent value for our customers and our shareholders.
Strong brands and propositions are important but so are great prices. We are improving our effectiveness on price comparison websites through our work on pricing and in dealing with fraud, supported by our investment in latest generation IT systems.
We are leveraging our manufacturing strength through our digital capabilities to seek to develop innovative and profitable partnerships.
---

Creating value for our stakeholders
Our multi-brand, multi-product and multi-channel business offers different propositions to maximise choice for customers. We believe this approach enables us to provide good value for customers and sustainable returns for our shareholders.
Customer focus
Customers are at the heart of everything we do. Our brands, products and distribution channels aim to make insurance much easier and better value for our customers.
Talented people
We invest in our people, encouraging everyone to aim higher. Our talented people constantly strive to improve and innovate to exceed the current and future expectations of our customers.
Brand power
Our well-known and trusted brands offer customers decades of experience, knowledge and service. The scale of being Britain's leading motor insurer and one of its leading home insurers gives us a platform for product development.
Data and technology
Continuing our history of disrupting the insurance market, we are harnessing the power of technology and data to make life easier for both our customers and our people.
Capital and financial strength
Our cash-generative business model underpinned by proven underwriting discipline, claims excellence and cost control helps us to meet our customers' needs whilst targeting sustainable returns for our shareholders.
We reach diverse customers by offering a range of products through many routes to market.
Eight brands
So that our customers can choose the proposition that suits them
Four segments
Representing a range of products and services
Multiple channels
So that customers can choose how they wish to engage with us
Direct Price comparison websites Partnerships
Reinvest in the business
We target sustainable returns for our shareholders through a combination of investing in future capabilities, improving efficiency and careful risk management.

Customers
Net Promoter Score
145.6pts
Communities
Percentage of staff who fundraised or volunteered on the Group's time
28%
Shareholders
Dividend per share
29.3p
---

Long-term sustainability for our stakeholders

Under the leadership of our Board, responsibility is at the heart of how we think about our business. Our five pillar ESG strategy ensures that we target delivering long-term sustainability for our customers, our people and our shareholders and that we consider the impact we have on our society and our planet.
---
---
Notes:
1. See glossary for definitions and Appendix A – Alternative performance measures for reconciliation to financial statement line items.
2. Results for the year ended 31 December 2018 are based on total Group operations including restructuring costs and the Run-off segment. Comparative data has been re-presented accordingly to include restructuring costs and Run-off profits within the Motor segment. The adjusted profit after tax reported in 2017 was £462.9 million and the return on tangible equity was 21.7%.
3. A reduction in the ratio represents an improvement as a proportion of net earned premium, while an increase in the ratio represents a deterioration. See glossary for definitions.
4. Estimates based on the Group's solvency II partial internal model. The 2017 comparative has been updated to reflect the amounts in the Group Solvency and Financial Condition Report for the year ended 31 December 2017.
5. See the Annual Report and Accounts for the dividend policy