Keeping food banks safe
With more people than ever expected to need the help of a food bank over the next few weeks, it's important that vital emergency support is provided in the community in the safest way possible. As part of our DLG Community Fund we've teamed up with the Trussell Trust to donate £200,000 to enable them to be more agile in the way they work as they respond to this fast-changing situation.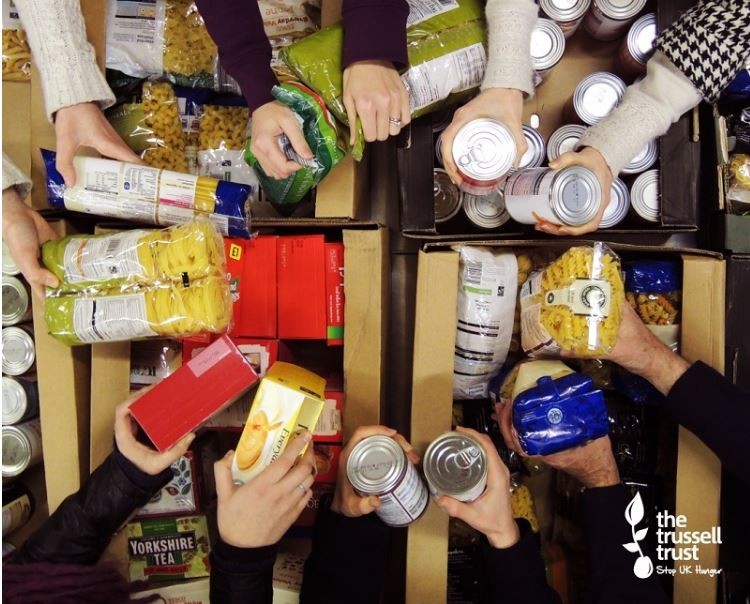 Just as we've had to move quickly to enable the majority of our people to work from home, the Trussell Trust have had to make big changes to the way food bank centres work in order to keep everybody involved safe. To adjust to social distancing, isolation and other measures it has had to adapt its office-based referral and food distribution service. Our funding will provide the charity with portable devices as part of the online, telephone and delivery-service based system it has set up so that it can safely support a minimum of 400,000 emergency three-day food parcels.

Emma Revie, Chief Executive of the Trussell Trust, said: "We're really grateful to Direct Line Group for its generous donation. Food banks are working hard across the country to support people unable to afford food, in more challenging conditions than ever before. Support from companies like Direct Line Group allows us to respond with agility to support food banks as the situation unfolds, ensuring help is there for people during the immediate crisis, and will support our longer-term work towards a society where everyone can afford the essentials."

For more information about the charity with the amazing work they do click here
We will be updating the Covid-19 hub over the coming weeks with details of how the fund is being spent. To keep updated click here.