Bringing a smile to children in refuge
At a time when many disadvantaged children are in quarantine in refuges due to the lockdown, Direct Line Group has teamed up with KidsOut to bring a bit of fun and happiness to their lives. KidsOut is the only national charity that focuses on the needs of children staying in refuges after fleeing domestic abuse with their mothers and has lost more than £400,000 from cancelled fundraising events due to the pandemic.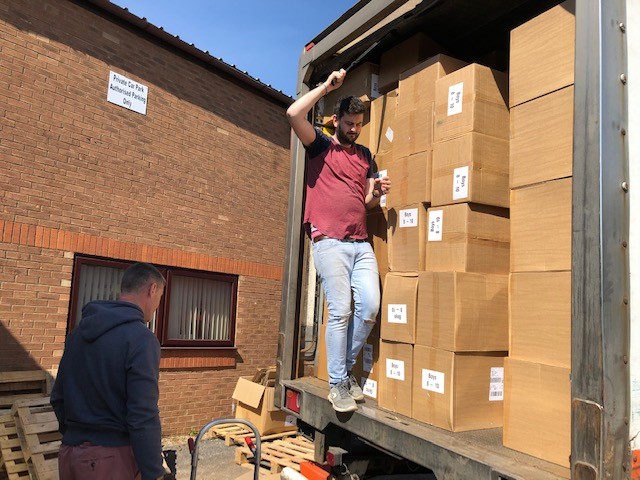 As part of our DLG Community Fund of £3.5 million we wanted to offer our help to provide essential aid to some of society's most vulnerable children whilst they are stuck indoors as part of the self-isolation measures. We're therefore donating £50 food vouchers and over £100 worth of new toys to every family currently living in the 319 Women's Aid Federation (WAFE) refuges in the UK.
Gordon Moulds, CEO of KidsOut said: "It is no understatement to say that the phenomenal support from the Direct Line Group has not only saved the charity from economic uncertainty, it has also ensured the fun and happiness of thousands of the UK's most vulnerable children. Children fleeing from domestic violence to a women's refuge can often be forgotten, and it is KidsOut's job to guarantee that their needs do not go overlooked at this time of extreme difficulty."

The aim of this donation is to make a difference to the lives of children and families self-isolating in refuges. Mothers arrive with their children at the doors of a women's refuge with very little money or possessions. The supermarket vouchers will enable them to purchase essential goods and groceries, helping to ease some of the financial pressures they are experiencing. The toy boxes will also help make life in the small rooms they live in just that little bit more entertaining as well as provide comfort while dealing with life in this challenging time.

Penny James, DLG's Chief Executive, said: "We're proud to be part of this fantastic initiative. The work that KidsOut are doing to help mothers living in refuge and put a smile on their children's faces is priceless, especially at this challenging time."

For more information about KidsOut and ways to support the charity click here
We will be updating the Covid-19 hub over the coming weeks with details of how the fund is being spent. To keep updated click here.